September 13, 2018
Las Jefas New York City
Secure Your Seat for Las Jefas, All Women Directors "New York City" Opening Night!!!
Tickets are going fast.
NEW YORK CITY | OPENING NIGHT
Anthology Film Archives
32 2nd Ave, New York, NY 10003
Monday, September 24th
6:00 PM – 8:00 PM
AFAR (lejos) directed by Alexandra Roca
Joy directed by Lorena Lourenco
Maradentro directed by Christa Boarini
Otros Modos directed by Carolina Solarte
Out of the Shadows directed by Andrea Porras Madero
New Neighbors directed by Mary Angelica Molina
SANTA directed by Kayden Phoenix
Urban Uber directed by Andrea Baltazar
Ignorance is Bliss directed by Regina Stone
Why I Fight directed by Anna Yeager
Zohra directed by Marissa Chibas
Letting Go directed by Lisann Valentin
Elephant directed by Connie Chavez
BUY TICKETS HERE: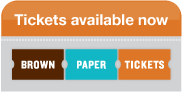 ____________________________________
Q & A Moderated by Julia Carias-Linares
JULIA CARIAS-LINARES is the creator of Big Deals In Fancy Heels, a occu-docu and home design hybrid television series, featuring four successful female real estate professionals, who together have closed billion dollar deals in NYC. She's a producer and television executive whose career trajectory has taken her into TV, motion pictures, short films, commercials and digital content. Carias-Linares' expertise is in sourcing projects, developing talent and securing intellectual properties. She has worked for three of A+E Television Networks' brands – Lifetime, A&E and fyi,. She was part of the core team that rebranded the Biography channel into the lifestyle brand, fyi,. And, was part of the Development and Programming team that produced some of the top-rated series for fyi, network including Married Life (2017 Primetime Emmy Consideration), Married At First Sight (2015 Critics Choice Awards Nominee), Seven Year Switch and many more. In 2017, she executive produced Kiki Mobile, a one-hour, weekly entertainment magazine show on-wheels.
Category: